Welcome to snowkite programs by X-FLY! Snowkite is fun kite sport on snowfield. You can ride ski or snowboard without slope but by wind power. Big kite generate plenty of power and drive you , even sometimes pick you up in the air! We organize snowkite program at large flat safe snow field in Nagano. Please come and join us. And let's try different aspect of kite sport!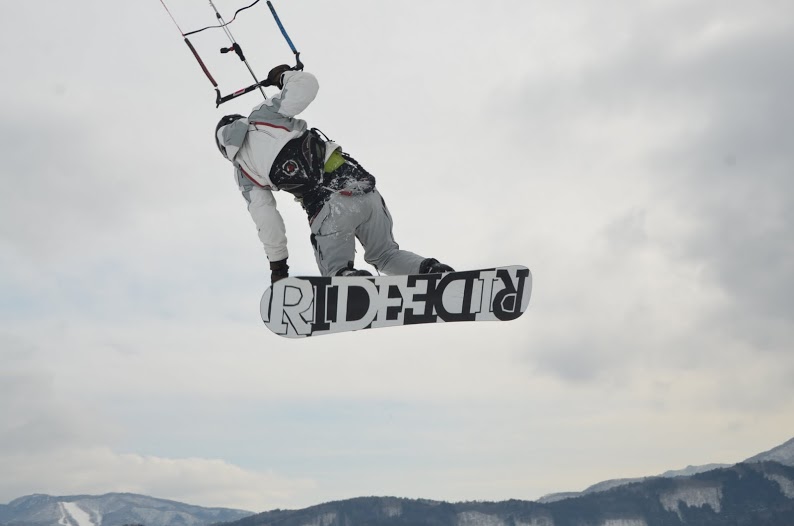 We organize snowkite lesson every weekends January and beginning of March at Utsukushigahara , and all days in Hakuba February. Snowkite is easier than kiteboard on water. It's good training for kiteboard in winter. If you are get skill and experiences back country snowkite is great fun! You will be fascinated by completely different world of kite sport!
If you are interested in please don't hesitate to contact info@x-fly.jp!
1 day lesson 11,500¥ / Day
Lesson is 10:00 ~ 15:00. You can master how to control kite and ride with ski (Ski is easier) or practice to start with snowboard (It's depend on skill and condition). *
 If you are skier you can ride by yourself in 1~2 days. If you are snowboarder 2~3 days. If you are kite boarder you can enjoy from first day!
 *We expect you are intermediate skier or snowboarder.
Calender '19~'20 season
* Field could be changed depend of condition.
2019
12/28~29 Utsukushigahara
2020
1/4~5 Utsukushigahara
1/11~13 Utsukushigahara
1/18~19 Utsukushigahara
1/25~26 Utsukushigahara
We changed schedule in February because of warm climate.

2/1~2 Utsukushigahara
2/8~11 Utsukushigahara
2/15~16 Hakuba or Utsukushigahara
2/22~24 Hakuba or Utsukushigahara
2/29~3/1 Utsukushigahara
3/7~8 Utsukushigahara
3/14~15日 Utsukushigahara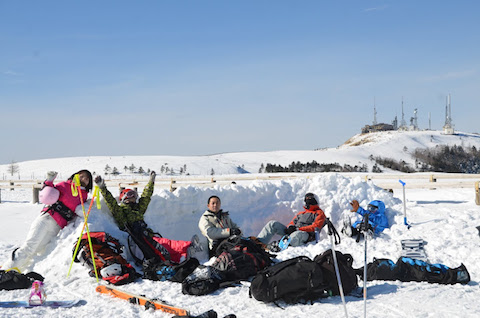 Snowkite camp
2 days & B&B 23,800¥
2 days lesson and accommodation package.
Accommodation list
Hakuba : Suisyagoya
Kirigamine: Kowashimizu
Utsukushigahara: Yamamotogoya
* Usually you share the room with same gender participants. If you are special request about room please request when you book.
If you want to master snowktie, we recommend you to join several lesson. After lesson you can join our snowkite club, and enjoy ride and take part in much advanced programs.

Lesson information
Cost include
Rental fee of kite, helmet and harness. Insurance.
Venue
Utsukushigahara , Hakuba , Kirigamine
Prepare
Ski or snowboard eqipments , cloths , lunch , water (hydration), insurance (if you have) , Snowshoe (If you have)
Meeting
Field or nearest station.
Cancel Policy
In case you want to cancel you need to contact 3 days before lesson.
Tel : 0465-79-1870
Moble : 090-8840-8609
Book
Please book with following information to our contact.
Lesson type, Date, Number of participants
Or you can use web booking system (only in Japanese)
Contact:
X-FLY inc.
1284 Yamakita Yamakitamachi Ashigarakami Kanagawa
TEL 0465-79-1870
FAX 020-4662-9933
Mobile 090-8840-8609 松永
E-mail info@x-fly.jp